UGA Entomology Curriculum for Undergraduates
Here at UGA, we have two majors based in the Entomology Department: Entomology, and Applied Biotechnology. Learn about them both below!


Entomology
Insects destroy about one-third of the food and fiber produced worldwide and transmit devastating pathogens of plants and animals; however, they also pollinate valuable food and forest crops, significantly increase the productivity of soils, and are important components in most food chains.
The Entomology major at UGA is a thorough, science-based, applied biology curriculum which provides a broad background of the study of insects. Our courses cover insect physiology, behavior, conservation, and ecology, as well as chemical and biological control of pests in agriculture and in urban settings. Our graduates will have strong skills in field identification as well as lab-based molecular skills to understand how insects and microbes interact to influence human health.  An entomology degree is an excellent way to prepare for a medical career, and our curriculum will satisfy entrance requirements for professional degree programs such as medicine, veterinary medicine, dentistry, optometry, and pharmacy. But of course, an entomology degree can prepare you for an exciting variety of careers! Check out some of the careers our alumni are now enjoying here.
Being in a small program, our Entomology majors are a close-knit group, and receive individualized training and guidance from our world-class faculty.  Entomology students connect with each other through the ENTO club, where they gather to celebrate their love of insects and share their knowledge with the public through outreach and service events.
Entomology students have unique opportunities to pursue independent research and paid research positions with our faculty. Students are also eligible for departmental and CAES Scholarships each academic year they are enrolled as an undergraduate student. Check our list of the top 10 best things about being an ENTO major at UGA!


Applied Biotechnology
The Applied Biotechnology major offers students a versatile program of study integrating general sciences with courses in biotechnology, genetics, and biochemistry to prepare students for graduate and professional school and careers in the biological, life, and technical sciences. Students will take the full science sequence of general chemistry, organic chemistry, general biology, genetics, biochemistry, and microbiology. Students in this major will choose from three different emphasis areas: Animal Science, Plant Science, or Business.

The Animal Science emphasis offers courses in all animal and human based subjects including nutrition, physiology, anatomy, behavior, etc. This emphasis is designed for students interested in the pre-vet or pre-health pathway and for those interested in animal biotechnology.
The Plant Science emphasis offers courses in all plant based subjects including pathology, breeding, genetics, etc. This emphasis is designed for students interested in the environmental sciences, plant sciences, plant genetics, or other related agricultural fields.
The Business emphasis offers courses in management, finance, accounting, selling, marketing, etc. This emphasis is designed for students with both science and business interests. It can prep students for UGA's STEM MBA program offered through the Terry Business College. Students with this emphasis are moving on to management careers in the STEM field.
Applied Biotechnology students will have the opportunity to pursue undergraduate research, undergraduate teaching, and paid student worker positions. Students are also eligible for CAES Scholarships each academic year they are enrolled as an undergraduate student. Students will work with a major specific advisor for each semester they attend UGA.
Meet the ENTO and BTEC undergraduate coordinator!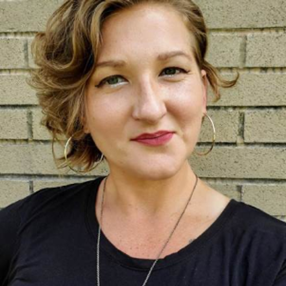 As the undergraduate program coordinator, I support and encourage our Entomology and Applied Biotechnology majors as they cultivate their research and career interests. If you're considering a major in Entomology or Applied Biotechnology, please email me at ento-undergrads@uga.edu.

Chat with me about the amazing world of insects and all the amazing things that can be achieved with biotechnology!

Meet the ENTO and BTEC academic advisor!
Hi Students! My name is Devin Duggan and I am the academic advisor for the Entomology Department. I help with course planning, professional school prep, campus engagement, etc. for our two undergraduate majors: Entomology and Applied Biotechnology. I also am the Senior Recruitment Advisor for CAES, where our department is housed, so I also get to help potential students determine their major, explore career options, and prepare for their undergraduate admissions application. I am alumni of UGA, specifically CAES, and I loved being on this campus so much I started this job fresh out of my undergraduate degree. I am here to help students navigate their educational path and ensure you are successful both in and outside the classroom. Please reach out to me if you are wanting to discuss course planning for our degrees or just want to know more about how our department is helping students reach their goals. I would love to tell you about how awesome UGA is and all of the opportunities we have waiting for you!
Careers
Entomology graduates are employed in an amazing variety of careers!
Learn about opportunities:
Scholarships and Awards
We take everyone opportunity to recognize the amazing work of our undergraduates.  Learn more about scholarship opportunities here!
Learn more:

Request Information
Have questions about careers or courses in our program?  
Send an email to ento-undergrads@uga.edu.